PRINCIPAL INVESTIGATOR
Douglas Kwon | dkwon@mgh.harvard.edu
Doug is a physician scientist at the Ragon Institute of MGH, MIT and Harvard and Director of Clinical Operations at the Ragon Institute. He has a clinical practice in the division of Infectious Diseases at Massachusetts General Hospital. He received his M.D. Ph.D. degrees from New York University and then underwent Internal Medicine training at the University of California, San Francisco and New York Hospital/Weill Cornell Medical Center. He then completed his training in the combined Massachusetts General Hospital and Brigham and Women's Hospital Infectious Disease fellowship program.
POSTDOCTORAL FELLOWS
Amy Dickey | adickey@mgh.harvard.edu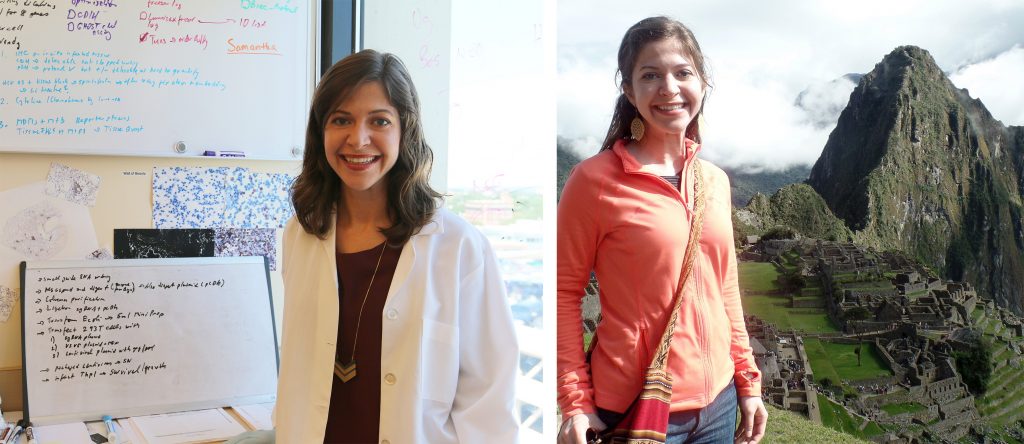 Amy is a pulmonary and critical care fellow in the MGH/BIDMC combined program who started as a research fellow in the Kwon lab April 2016. She received a BSc in biochemistry from the University of Oklahoma and an MSc in cell biology and MD from Vanderbilt University. After medical school, she moved to Seattle to train in internal medicine at the University of Washington, before coming to Boston for her fellowship. In the Kwon lab, she is studying the airway-specific immune interaction between HIV and TB. Her interest in TB stems from her experiences growing up in China and Taiwan, before moving to the US for college. She enjoys travelling, reading, playing the piano, and warm weather.
Björn Corleis | bcorleis@mgh.harvard.edu

Björn is a Research Fellow at the Ragon Institute with an interest in mucosal immunology and HIV/TB co-infection. He received his Master in Immunology from the University of Freiburg (Germany) and finished his master studies at the University of Cambridge (UK) with a project on B cell development and British pubs. He obtained a PhD in Infectious Diseases from the London School of Hygiene and Tropical Medicine working on the Interaction of human neutrophils and Mycobacterium tuberculosis (quote: "Neutrophils are super cool!"). Bjorn grew up in Northern Germany and has educated the Kwon Lab in soccer and the famous German pirate Stortebecker since January 2012.
Melis Anahtar | manahtar@mgh.harvard.edu
Melis is in her final year of the MD-PhD program at Harvard Medical School. She received her S.B. in mechanical engineering from MIT, then hopped across the pond to get some thymic education and an MSc in immunology from Oxford University. She completed her PhD in Immunology in the Kwon Lab in May 2015, focused on understanding the role of the cervicovaginal microbiome and hormonal contraceptives on HIV acquisition risk in women. She is now developing a sequencing-based clinical diagnostic for bacterial infections. In her free time, Melis enjoys café hopping in Cambridge, preferably with a MinION in her backpack (just in case!)
Seth Bloom  | smbloom@mgh.harvard.edu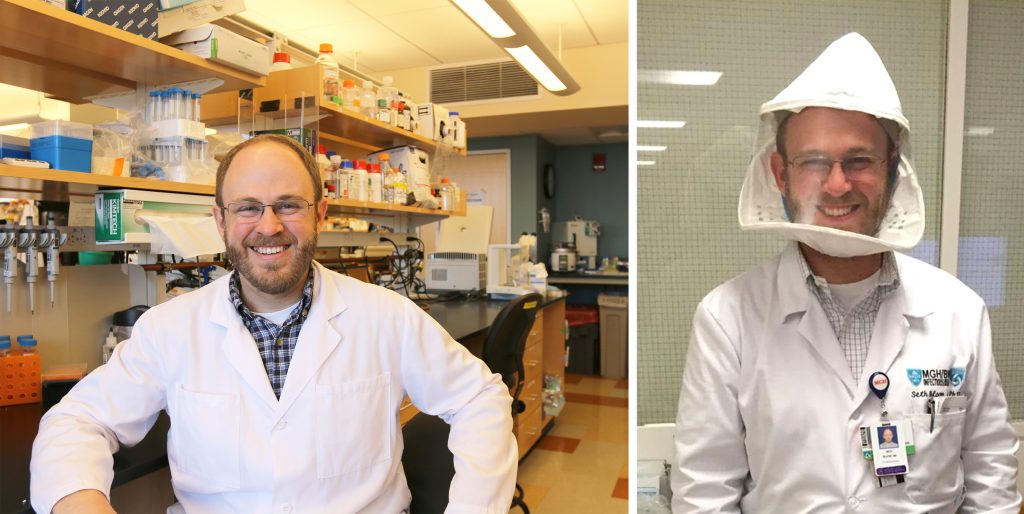 Seth joined the Kwon Lab in July 2016. He is an Infectious Diseases fellow in the combined Massachusetts General Hospital and Brigham & Women's Hospital program. He grew up in Montana, where he worked as a summer student on projects related to Yersinia pestis and Salmonella at Rocky Mountain Laboratories, part of the National Institute of Allergy and Infectious Diseases (NIAID). He earned a BA in Biology from Washington University in St. Louis, Missouri, in 2004, performing his undergraduate thesis work on influenza virus. He also minored in African and Afro-American Studies, conducting research on racial profiling and police accountability in the St. Louis Metropolitan Police Department. Seth stayed at Washington University for his MD/PhD training (taking a short break for classes in community health at the University of Nairobi School of Medicine in Nairobi, Kenya, in 2005). His PhD thesis in the Molecular Microbiology and Microbial Pathogenesis program at Washington University focused on the role of commensal intestinal bacteria in a mouse model of inflammatory bowel disease. After graduating in 2012, he completed a 3-year residency in Internal Medicine at Washington University/Barnes-Jewish Hospital in St. Louis, Missouri, punctuated by a rotation in Infectious Diseases at the University Teaching Hospital in Lusaka, Zambia, in 2015. In the Kwon lab, his current work involves understanding interactions between bacterial microbiota and mucosal lymphocytes in the female genital tract, with a focus on how these interactions may influence risk of primary HIV infection. Outside of the lab, Seth enjoys running, hiking, spending time with family, and international travel.
GRADUATE STUDENTS
Abby Schiff | aschiff@mgh.harvard.edu

Abby is an MD-PhD student at Harvard Medical School. She received her A.B. in Molecular and Cellular Biology at Harvard College, and then worked at the Aaron Diamond AIDS Research Center in New York for a year on broadly neutralizing antibodies for HIV before starting back up again at Harvard. She is from Brookline, MA and is a true local. She loves singing, activism, and traveling, and you can ask her about her year studying art history in Paris. She started rotating in the lab in June 2013, and is working on a project to characterize the immune response in the lung in the setting of HIV-TB coinfection.
Crystal Rawlings | crawlings2@mgh.harvard.edu

Crystal is a graduate student in Biological and Biomedical Sciences at Harvard Medical School and officially started biking to the Kwon Lab in September 2012. Prior to moving to Boston, she experimented at the Benaroya Research Institute in her hometown of Seattle and coached swim team in the off hours. She received her BS from University of Washington, where she studied biology, with a side of chemistry and a generous helping of varsity swimming. In addition to her continued tendencies toward water, Crystal almost never sits down and can conjure restaurant recommendations at will.
David Gootenberg | david_gootenberg@hms.harvard.edu

David is an MD-PhD student at Harvard Medical School in the Harvard-MIT Health Sciences and Technology program. He received his A.B. in Chemical and Physical Biology from Harvard College. As an undergraduate, David worked in Peter Turnbaugh's lab at the FAS Center for Systems Biology studying the interactions between diet, xenobiotics, and the gut microbiota. After graduating, he continued working in the Turnbaugh lab for a year and is proud to note that he is a "published poop researcher." If you ask him, he will assure you that it is just as glamorous as it sounds. David joined the Kwon Lab in January 2014 and is interested in the interaction between the immune system, gut epithelium, and gut microbial community, and how this relationship changes during HIV infection and across different geographic locations.
Meaghan Flagg | mflagg@mgh.harvard.edu

Meaghan received her B.A. in Molecular, Cellular, and Developmental Biology from the University of Colorado at Boulder in 2013. She completed her undergraduate thesis work in the laboratory of Dr. Rui Yi, focusing on micro RNA regulation of stress responses, including viral infection, in mouse epidermis. She then entered the Ph.D Program in Virology at Harvard University, where she joined the Kwon lab in the summer of 2014. She is interested in the role of epithelial cells during the immune response against HIV at mucosal surfaces.
Anik Debnath | anik@mit.edu

Anik is a joint PhD student in the Harvard-MIT HST program and Harvard's biophysics program. Previously, he studied physics at Caltech, during which time he worked with Dr. Rob Phillips to build tools for metagenomic data analysis, and use them to characterize the human phageome. He also spent time in Dr. Jack Szostak's lab at MGH, where he examined amphiphile aggregation dynamics in prebiotic chemical conditions. Currently, Anik is broadly interested in engineering the human microbiome, and as a part of both the Kwon Lab, and George Church's lab at HMS, he seeks to build bacteria that neutralize HIV. When not doing that, he is likely found playing soccer, laying waste to an all-you-can-eat sushi restaurant, or plucking incoherently at his guitar.
CLINICAL RESEARCH COORDINATOR 
Zoe Rogers | zrogers@partners.org

Zoe joined the Kwon Lab as a Clinical Research Coordinator in May 2016.  With a BSc in International Health from the University of New Hampshire, she worked in various research and clinical settings in Boston and Durban, South Africa where she helped set up an acute HIV cohort and characterize the pharmacokinetics of TB treatment in children to optimize dosing. She most recently worked as a patient advocate in a surgical oncology practice at the Brigham and Women's Hospital. In the Kwon lab, she will introduce patients to the mucosal research platform and help launch a new fecal transplant study. Outside the lab, Zoe enjoys woodworking, baking, soccer, bocce, and biking.
RESEARCH TECHNICIANS
Mara Farcasanu | mfarcasanu@mgh.harvard.edu

Mara joined the Kwon lab as a research technician in July 2015. She received a B.S. in the Biological Sciences from the University of Chicago where she applied synthetic antibody engineering technology to design pathogen-specific therapeutic agents, focusing on anthrax toxins. Mara spends much of her spare time outdoors on walks, hikes, and other mini adventures but also loves a good zumba class and is an ardent follower of the Daily Show.
Alice Linder | ahlinder@mgh.harvard.edu
Timothy Musoke | tmusoke@mgh.harvard.edu
Nomfuneko Mafunda | nmafunda@mgh.harvard.edu
Nondumiso Xulu | nxulu@mgh.harvard.edu
STAFF ASSISTANT
Candace Gregg | cgregg@mgh.harvard.edu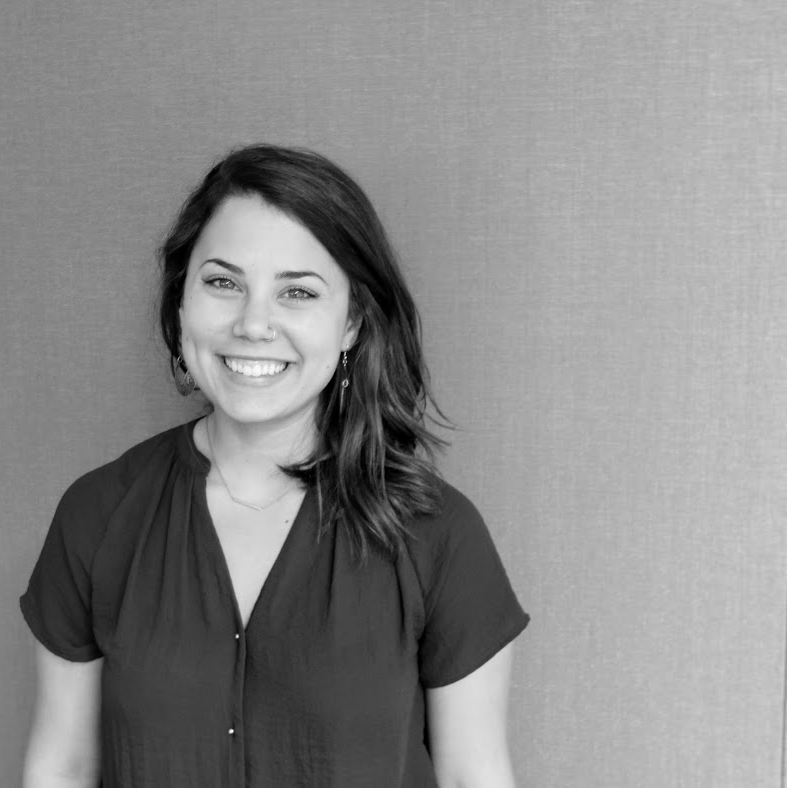 Candace joined the Kwon Lab as Staff Assistant in July 2017. Prior to working with the lab, she studied anthropology at UCLA and spent her free time as an intern for the 5 Gyres Institute, an environmental non-profit focused on the crisis of plastic pollution in the world's oceans. Originally from the Rocky Mountains, Candace loves to explore New England by car, bike and foot, and can often be found reading a good book or baking the world's most delicious chocolate chip cookies.
HONORARY KWON LAB MEMBER
Boomer | boomer@kwonlab.org

Boomer joined the Kwon Lab in the fall of 2014. He has advanced degrees in squirrel chasing and table scrap eating. Although technically banned from the bench, he continues to assist with computational projects and advises graduate students on how to successfully deal with the stresses of completing a Ph.D.